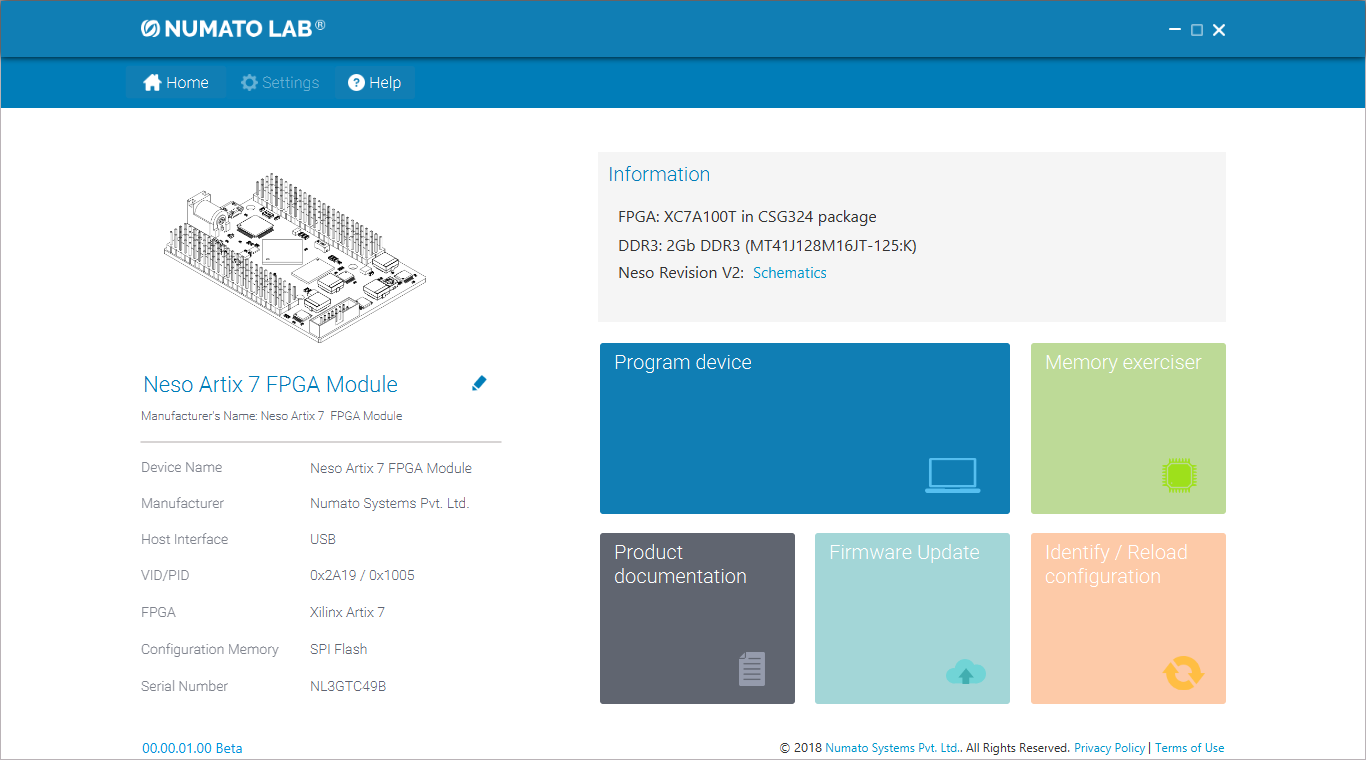 Introduction
Tenagra is a FPGA System management tool for configuring and communicating with Numato Lab's supported FPGA modules and development platforms. This software is designed to be a single interface for managing the devices and exercising some of the available features. Currently Tenagra supports configuring the FPGA module/board (programming). With Tenagra, you can create multiple configuration setups with different bitstreams and settings for each device model so that switching between multiple bitstreams is a breeze. This is especially helpful during development where the device may need to be reprogrammed with various bitstreams repeatedly. One can also individually turn on/off Erase, Program and Verify operations to achieve granular control on the configuration process.
Boards Supported
A complete list of devices supported by Tenagra can be found below.
Installing Tenagra
Please visit the Tenagra Product Page and download the installer for your operating system. Extract the zip file and run the installer. Follow the steps as prompted by the installer to complete installation. Check your operating system's program menu for Tenagra icon. Click the Tenagra icon to launch the application.
How to program a device
Once the board is connected, Tenagra will detect and display the board on the main screen. Select the board you wish to program on. In the next screen you will see all the details of the board. Click on "Program Device" to program the board. Then to add Configuration Files click on "Add a configuration from your computer" button. Select the file which you wish to program on the board and then click on "Run" button. This will program the board with the selected configuration file. The video below shows how to program a device in Tenagra.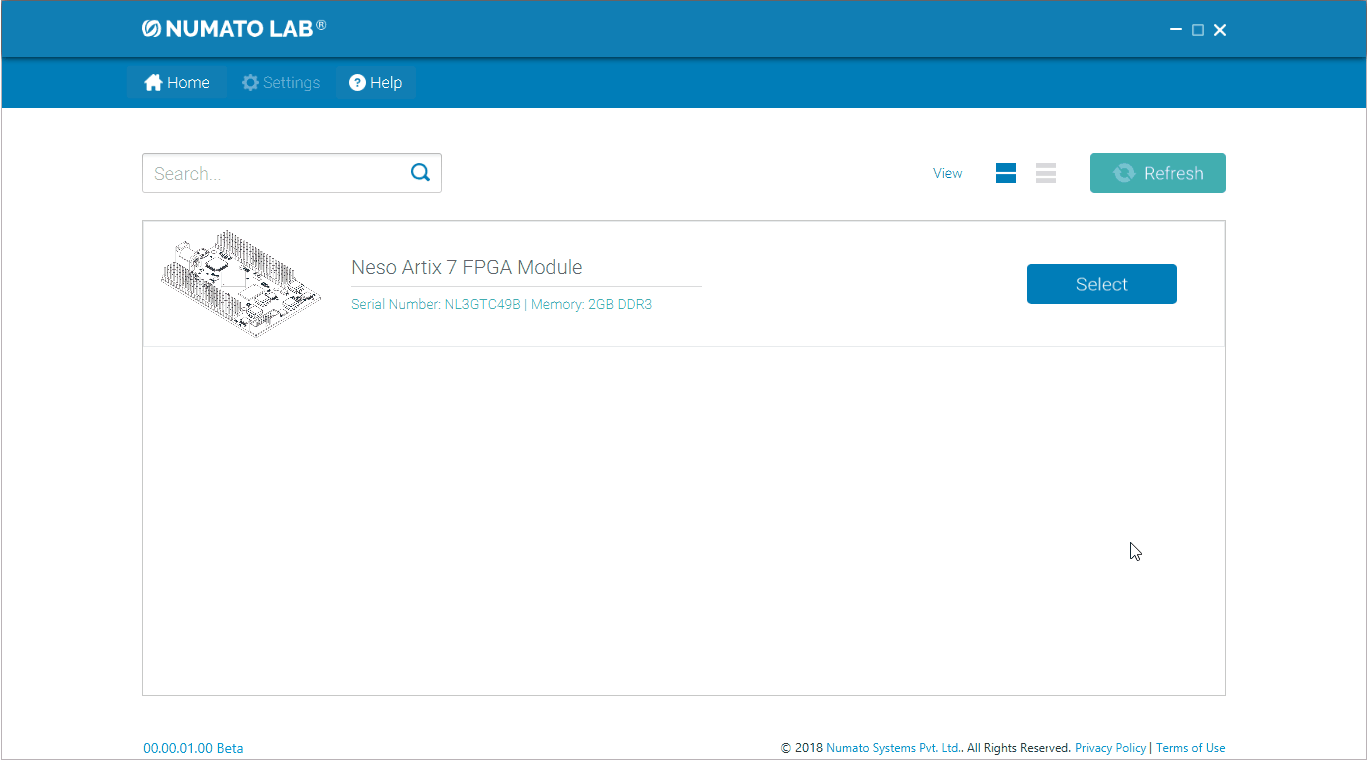 How to verify which configuration is programmed to the device
If you are testing the board and have programmed the board with different configuration files and now are confused as to which configuration file was last programmed to the FPGA, not to worry. You can now easily check the last file programmed in just few steps. In the Program Device page, under Available configurations, select a configuration and then click on "Verify Now" button. This will verify if that particular file is present on the FPGA or not. The below video demonstrates the above mentioned steps.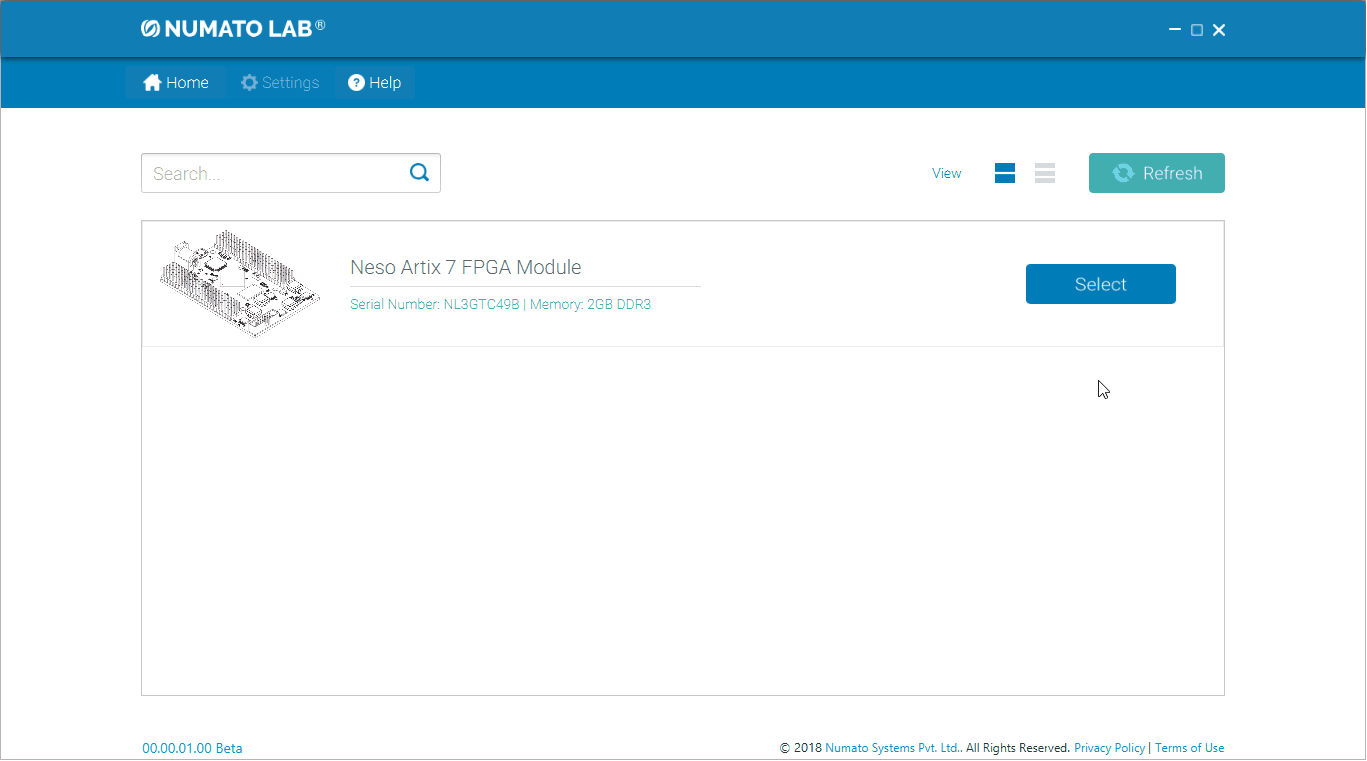 Is that all?
No! Tenagra has much more to offer. Tenagra has several more features like Memory Exerciser and so on, that makes working with Numato Lab FPGA modules a great experience. Stay tuned for further updates.