32 Channel WiFi GPIO Module With Analog Inputs
Request For QuoteWanna Customize? Drop Us A Line!

Numato Lab's 32 Channel WiFi GPIO Module is a versatile product for controlling electrical and electronic devices remotely from any desktop or mobile device through WiFi. This module comes with low-power, 2.4 GHz, IEEE 802.11-compliant MRF24WG0MA WiFi radio transceiver module. It has an integrated PCB antenna. Ease of use and wider operating system compatibility are the primary goals behind this product's design. This product allows the use of off-the-shelf Terminal Emulation programs such as HyperTerminal and TeraTerm for controlling GPIOs with a simple set of human-readable commands through Telnet or through easy to use Web interface. For power users, this module can be controlled by writing programs in various programming languages.
Features
WiFi: MRF24WG0MA, IEEE 802.11 b/g WiFi radio transceiver module with serialized unique MAC address.
Serial: FT234XD USB to serial UART interface for WiFi Configuration Settings and firmware upload.
LED indication for Power and Configuration.
Password-protected Web console, Telnet and UART communication interface.
Individual DIP switch channels for Firmware upload, WiFi configuration, Factory reset, and Network Reset.
32 GPIOs and 14 Analog Inputs that support 0V – 3.3V input scale with 10bit resolution (Multiplexed with GPIOs).
25mA Maximum IO Source/Sink Current.
Applications
Home Automation
Industrial Automation
Lighting Control
Garden Equipment Control
Consumer Electronics
Remote Device Management
Test Fixtures
DIY and Hobby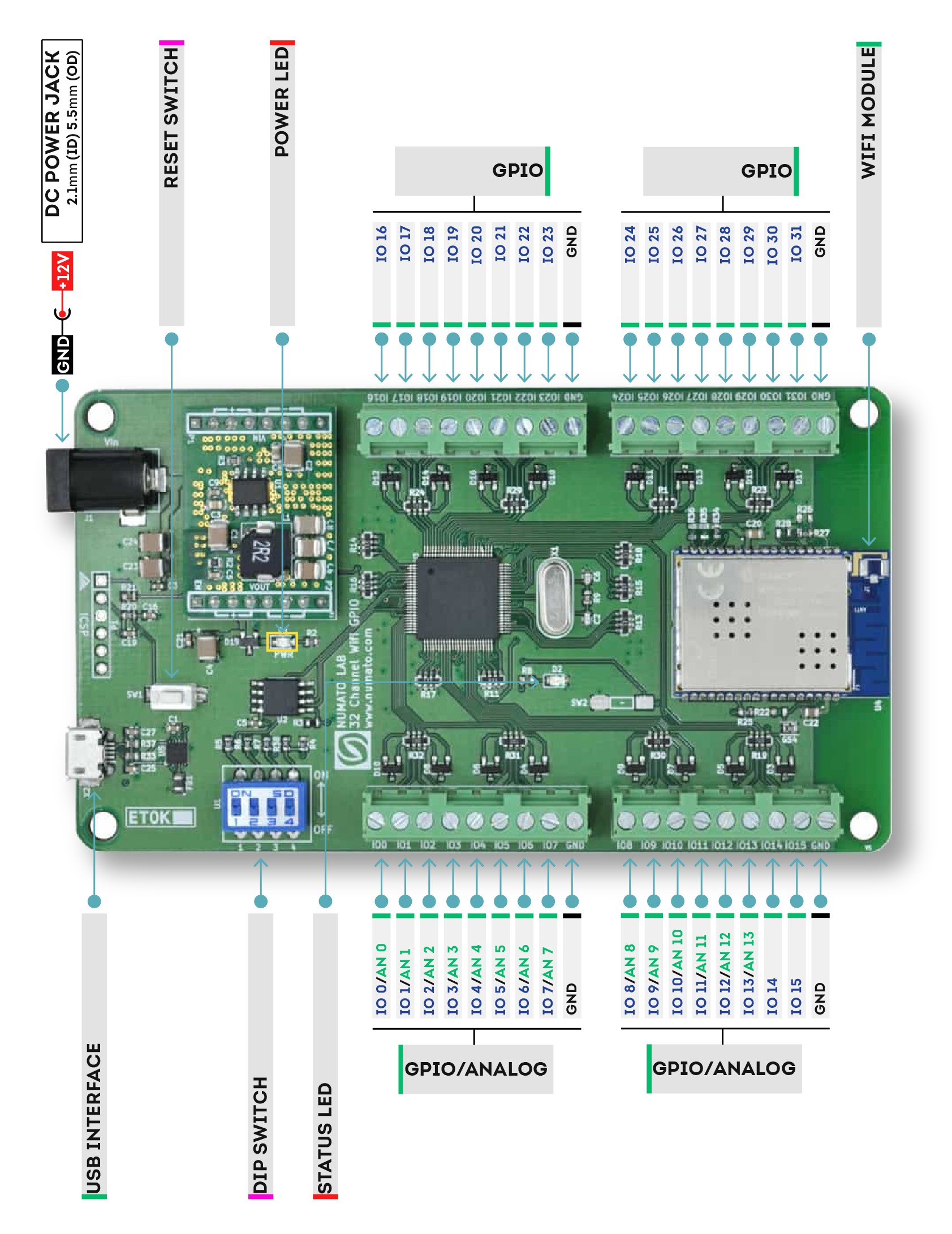 Sample Code
Sample Code
| Language/Technology | IDE/Compiler | Type | OS | Download link |
| --- | --- | --- | --- | --- |
| Python | Python | Command Line | Windows | Download |